the hero the heroine and the author exhibition opening on Thursday, July 5, 2012, at 8 p.m.!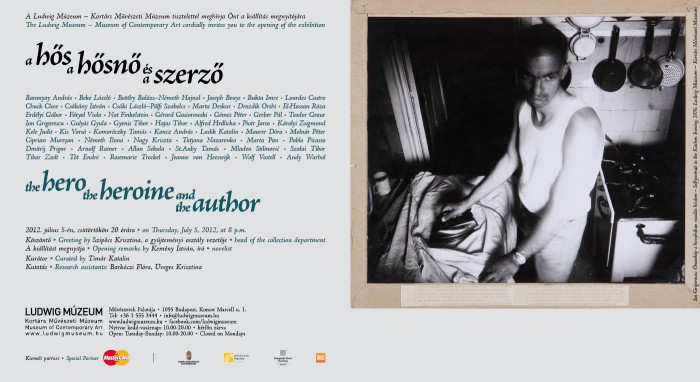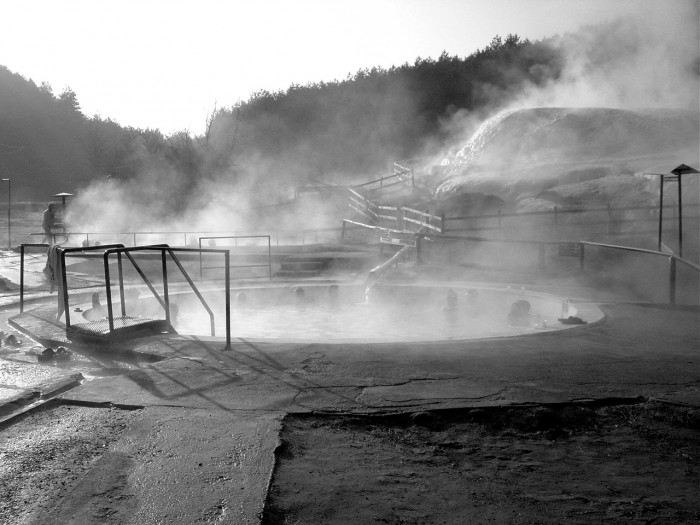 Our documentary film, Egerszalók got into a collection of Ludwig Museum – Museum of Conetemporary Art, Budapest.
Egerszalók
At the end of the 1960s exploratory drillings were made in Egerszalók, Hungary, in search of crude oil. To everyone's surprise thermal water of excellent quality gushed up from one of the wells instead of oil, but it was immediately stopped. Later, someone passing by, turned the tap on, and thus water began to flow freely. Then the people living in the area discovered it and started building pools, with the help of the local co-operative.
The thermal baths earned itself a great reputation throughout the years, and was open for anyone, any time. Smoking and drinking alcohol was permitted in the pools at first. The place has still no built infrastructure, and at times there are so many people in the pools that newly arriving guests simply don't fit in. The baths had many owners, but the two settlements in the area, Demjén and Egerszalók, were never able to come Air is your element and in fact, you are the only sign with a fundamental connection with the element. to an agreement as to the ownership rights. The thermal baths has its own distinct ambiance and atmosphere, which turns it into something of a ritual place.
Az 1960-as évek végén Magyarországon, Egerszalókon kőolajat keresve fúrásokat végeztek. Az egyik kútból a várakozással ellentétben nem olaj, hanem nagyon jó minőségű termálvíz tört a felszínre, amit azonnal elzártak. Később egy arra járó elfordította a csapot, és a víz elkezdett folyni a világba. Aztán a környékbeliek felfedezték, és medencéket építettek a helyi TSZ segítségével. A gyógyfürdő hosszú évek alatt legendás hellyé vált, amelyet non-stop lehetett látogatni. A dohányzás és italfogyasztás korábban megengedett volt a medencékben. Kiépített infrastruktúrája máig nincs, és néha olyan sokan vannak a medencében, hogy az újonnan érkezett fürdővendégek már nem férnek be. Sok tulajdonosa volt, de a két környékbeli település, Demjén és Egerszalók sosem tudott a tulajdonjog felett megegyezni.
A fürdőnek van egy meghatározó hangulata, atmoszférája, ami szinte "kultikus" termálfürdővé minősíti.
2003-2006, documentary, 16mm, black and white, 1:1,85, 17 min., stereo